Franck Michel
Université Côte d'Azur, CNRS, Inria, I3S laboratory.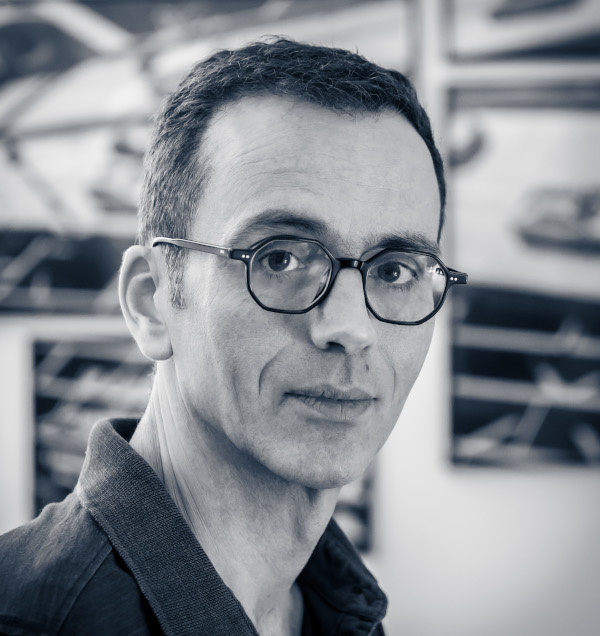 Research engineer involved in the integration of heterogeneous data and their publication and sharing as Knowledge Graphs on the Web, using knowledge engineering, the Semantic Web and Linked Open Data technologies.
Research interests
Knowledge Graphs, Heterogeneous Data Sharing, Linked Data
I am involved in research activities meant to enable the integration of heterogeneous data based on a knowledge engineering approach, as well as the sharing and reuse of these data. My work addresses several research questions:
How to build FAIR Knowledge Graphs complying with the Linked Data 4-star principles?

How to overcome data structural and semantic heterogeneity in order to reconcile and make sense of large data sets distributed at Web-scale?

How to foster data reuse by publishing them in machine-processable formats? This work is concerned with leveraging the Linked Data principles to integrate heterogeneous legacy data sources and make them available in the Web of Data. This was the main topic of my Ph.D that I defended in 2017, with a specific focus on the translation of data from NoSQL databases into RDF.

How to enable the Web-scale discovery and consumption of data? This work is concerned with methods to make data and query services discoverable, and the types of interfaces that are suitable to consume Linked Data.
I hold several collaborations with researchers in the biodiversity domain. To understand the effects of climate change on biodiversity, researchers have a pressing need to make sense of myriad data produced all over the world by biodiversity-related projects. In this context, I work with the French National Museum of Natural History towards the publication of their data as Linked Open Data. More generally, together with communities like Bioschemas.org, we strive to enable Web-scale integration of biodiversity.
Large-scale distributed computing infrastructures
Since I joined the CNRS in 2011, I have been involved in various support activities related to the administration and operation of the European Grid Infrastructure (EGI). I am the technical coordinator of the Life Sciences Grid Community (LSGC), a virtual research community to support life-science applications on EGI. I coordinate the activity of the team responsible for providing technical support to the LSGC users in their usage of the infrastructure. I was the instigator and leader of the VO Administration and Operations Portal, funded by the EGI-InSPIRE european project.
Publications
Creation/publication of datasets
Covid-on-the-Web. Franck Michel, Fabien Gandon, Valentin Ah-Kane, Anna Bobasheva, Elena Cabrio, Olivier Corby, Raphaël Gazzotti, Alain Giboin, Santiago Marro, Tobias Mayer, Mathieu Simon, Serena Villata, Marco Winckler. 2020. github sparql article DOI.
TAXREF-LD, Linked Data knowledge graph of the French taxonomic register. Franck MICHEL, Catherine FARON, Sandrine TERCERIE, Olivier GARGOMINY. 2017(2022. github sparql article DOI
WASABI RDF Knowledge Graph. An RDF representation of the WASABI corpus of songs enriched with metadata extracted from music databases on the Web, and resulting from the processing of song lyrics and from audio analysis. 2020. github sparql article DOI
WeKG-MF, Weather Knowledge Graph of Météo France Meteorological Observations. 2022. github sparql article DOI
ISSA Agritrop Dataset, Semantic index of the Agritrop open scientific archive. github DOI
Software Development
SPARQL Micro-Services: Querying Web APIs with SPARQL. Franck Michel. 2018. github
Morph-xR2RML: MongoDB-to-RDF translation and SPARQL rewriting: Franck Michel, Freddy Pryiatna. Implementation of the xR2RML mapping language for MongoDB databases. 2017. github DOI
The VO Administration and operations PORtal (VAPOR). Franck Michel, Flavien Forestier. 2014. web DOI
EGI Virtual Organisations Support Tools. Franck Michel. 2013. web DOI
NeuroLOG platform. Alban Gaignard, Franck Michel, Johan Montagnat, Javier Rojas Balderrama, Farooq Ahmad, Bacem Wali. 2008. web
Research projects and communities
Here are the main projects I'm currently involved in:
D2KAB

(ANR): From Data to Knowledge in Agronomy, Agriculture and Biodiversity

DeKaloG

(ANR): Decentralized Knowledge Graphs

TAXREF-LD

: the French Linked Data Taxonomic Registry

ISSA

(Collex-Persée): Indexation Sémantique d'une archive scientifique et Services Associés pour la science ouverte
Here are the community projects I'm currently involved in:
Background and Position
Contact
Address:
Université Côte d'Azur, CNRS, Inria - I3S, UMR 7271
930 route des Colles - Bât. Les Templiers
BP 145 - 06903 Sophia Antipolis CEDEX - France
Email: fmichel [at] i3s.unice [dot] fr, franck [dot] michel [at] inria [dot] fr

Find me on: ResearchGate, Github, LinkedIn, Twitter, SlideShare, Flickr, Instagram
Organizing and Program Committees
I was/am a member of the program committees for the following conferences and/or workshops:
I was/am a member of the organizing committees for the following conferences and/or workshops: